As this station is now uploading to Windy.com as a Beta weather source for forecasting I have added the real-time weather graphic for our area.
Also, as an experiment I have added an Embedded Large Forecast Image from ClearOutside.com. Although it says Binbrook, it is best described as 'Binbrookish Area'
The update frequency is every hour.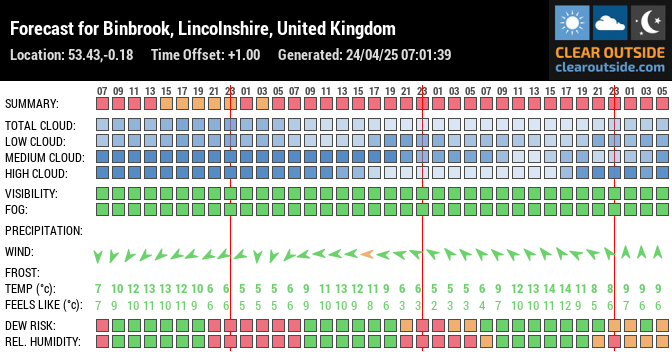 Below are two Dark Sky Interactive weather maps for our region.
The top map is local weather and you can use the drop down menu to check key factors such as Temperature, Wind and Barometric pressure. You can also zoom in and out and drag the map to other areas.
The bottom map is the live precipitation radar for the UK
NOTE – Mobile users may see a single map with scroll through menu.
This is the key to the colours used on the precipitation radar to help make things a bit more meaningful.